FBLA Learning Center
National Recognition Programs Webinar (Brought to you by the FBLA High School National Officer Team)
4.5 (12 votes)
Recorded On: 09/24/2022
You must log in to register

Non-member - Free!
FBLA Member - Free!
FBLA-ML Member - Free!
FBLA Staff - Free!
Adviser - Free!
State Key Contact - Free!
Board Members & Committee Members - Free!
About the National Recognition Programs Webinar
You've seen FBLA members winning awards on stage at various conferences, but do you know how you can participate in member programs that can provide you with a chance to earn national recognition, cash prizes, scholarships, and more? Join your National Officer team on Saturday, September 24th at 7:00 PM EST to learn about the following recognition programs: BAAs, Lead4Change, The Stock Market Game, Virtual Business Challenge, Intuit Social Innovation Challenge, Competitive Events, and LifeSmarts. Register today to discover the perfect program for you!
Tentative Agenda
Welcome and Introductions
Session #1: LifeSmarts and Intuit Social Innovation Challenge
Session #2: Stock Market Game and Virtual Business Challenge
Session #3: BAAs, Competitive Events, and Lead4Change
Adjourn
Components visible upon registration.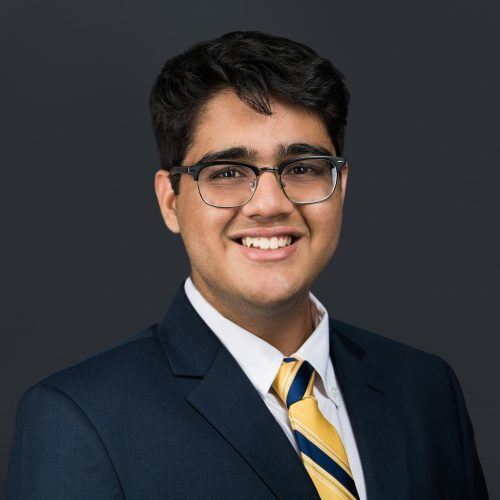 Aarav Dagar
President
FBLA High School National Officer Team
Aarav Dagar is a Senior at Strawberry Crest High School and an avid lover of all things adventure-related. He embarked on his own FBLA adventure in 7th grade and since then has flourished in the organization. As a 5-year member, Aarav finds his fuel in serving and helping others embark on their own journeys with personal development, whether they live one mile away or a thousand. As a National Officer, 2-time National Council member, 2-time Florida FBLA State Officer, 2-time District 8 Officer, and 6-time Chapter Officer, Aarav has experience doing just that: driving others to success.
Outside of FBLA, Aarav serves his school as the Assistant Coach of Speech and Debate and President of Strawberry Crest High School's biggest fundraiser, Chargerthon. His extensive experience with leadership both inside and outside this organization, combined with his passion for FBLA, makes him well-suited to guide others on their own journeys to success. This coming year, he envisions an organization characterized by its accessibility and opportunities and will do everything he can to implement both.
$i++ ?>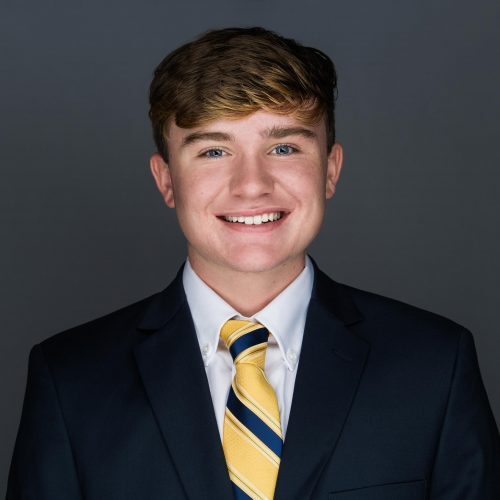 Noah Killeen
Treasurer
FBLA High School National Officer Team
Noah Killeen is a rising senior from Goodyear, Arizona and has been an FBLA member for over three year.. He's super excited to continue his journey in the organization!
Beginning at the age of 12, Noah fostered a unique passion for personal finance, and he has been eager to share that interest with FBLA. Last year, he served as the VP of Finance/Sponsorship for FBLA Arizona, and the experience he gained in that position was perfect preparation to be the FBLA National Treasurer. Noah is looking forward to working with FBLA members from across the nation to expand coverage on personal finance and he hopes to help states achieve their sponsorship goals.
Outside of FBLA, Noah continues his work in political research and advocacy, in additional to going to the tennis courts or the gym whenever he gets the chance. Noah looks forward to working with the National Officer team to create a fantastic year for everyone!
$i++ ?>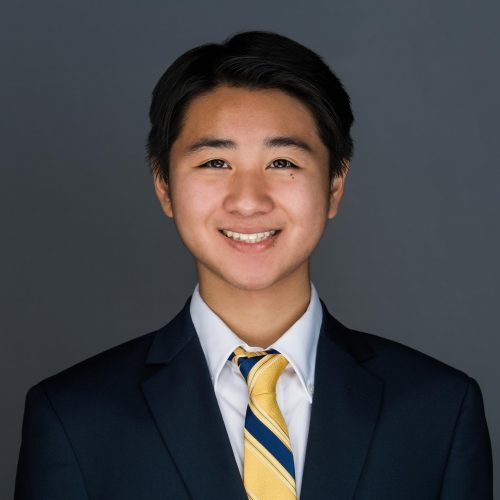 Steven Segawa
Western Region Vice President
FBLA High School National Officer Team
Steven Segawa is a rising senior at Valencia High School in Southern California. From freshman year to now, Steven has served as the Executive Assistant of the Western Region Council, National Executive Public Relations Assistant for the Social Media Ambassadors, California Southern Section Vice President of Activities, and local Chapter President. He has been a two-time national qualifier: one year for Introduction to Public Speaking, and another for Economics.
Outside of FBLA, he leads his school's TEDx program as club president, collaborates with his friends interested in law as captain of his Mock Trial team, helps campaign for his local congresswoman, and relaxes from academics by playing for his school's varsity tennis team. Common places you will find him at include local bubble tea shops, the mall and amusement parks. In this upcoming membership year, Steven wants to enhance communication between regional vice presidents and state officers and launch new opportunities that allow members to seek out and dive deep into what they are passionate about!
$i++ ?>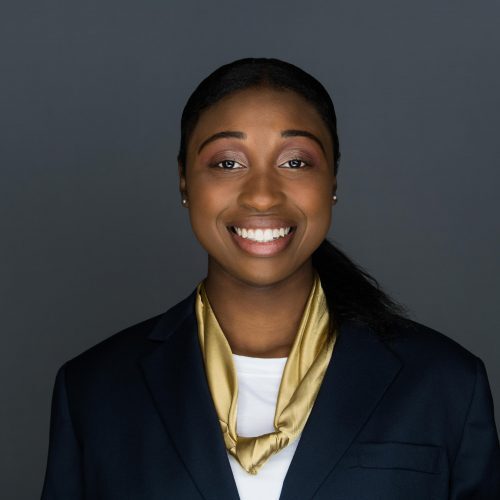 Alexandria Torbert
Secretary
FBLA High School National Officer Team
Alexandria is a rising senior from Opelika, Alabama and a three-year member of FBLA. Her FBLA adventuren began her sophomore yeah, and she was later appointed to serve as her local chapter's president. From there she was also appointed to serve as the Alabama FBLA State Secretary, and was later elected as the Alabama FBLA State President. As a leader serving within our organization, Alexandria has spearheaded the creation of several committees on topics, such as FBLA Week and March of Dimes, inside her local chapter. She also aided in the development of the Alabama FBLA Newsletter to further improve communications between the state and local levels. Alexandria's favorite part of FBLA is its outstanding opportunities and all the compassionate and inspirational members within it.
Outside of FBLA, you can find Alexandria dancing under the Friday night lights in the Spirit of The South Marching Band, performing onstage with her high school's theater society, or binge-watching movies on Disney+.
$i++ ?>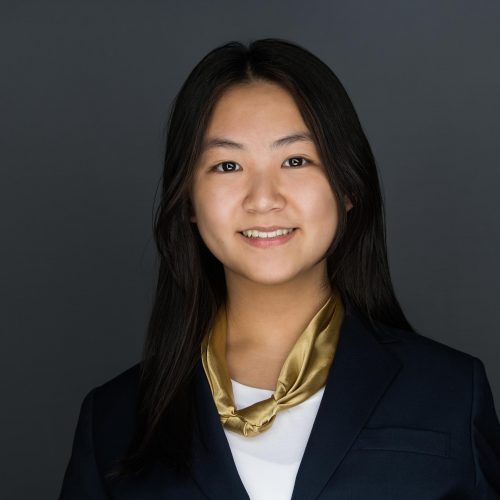 Lyria Zhu
Parliamentarian
FBLA High School National Officer Team
Lyria Zhu is a rising junior at Lynbrook High School in San Jose, California. She began her journey with FBLA her freshman year, joining the Parliamentary Procedure team and competing with her team on the regional, state and national level. Throughout her years as an active member of FBLA, Lyria has placed multiple times at conferences in Parliamentary Procedure, including fourth and sixth place finishes at the National level. She was also the 2022 California state champion of Introduction to Parliamentary Procedure.
Outside of FBLA, Lyria serves as the Vice President of her school's National Chinese Honor Society and is a member of the San Jose Youth Symphony Philharmonic Orchestra. Additionally, Lyria is a two-year member of California All State Band, and was the 2021-2022 flute section leader at Lynbrook High School. In her free time, you can find Lyria binging dramas, performing flute covers, reading fantasy novels and humming along to classical music. This membership year, Lyria hopes that she will be able to implement new initiatives to spread Parliamentary Procedure awareness and provide FBLA members with the best experiences possible.
$i++ ?>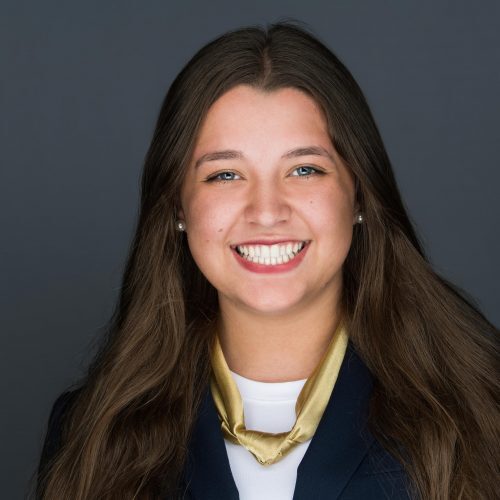 Natalie Coon
North Central Region Vice President
FBLA High School National Officer Team
Natalie Coon is a rising senior at Campbellsport High School in Wisconsin and has been an involved and passionate member of FBLA since her freshman year. She always challenges herself to take advantage of leadership opportunities and goes above and beyond to learn about the values and experiences that FBLA provides. Coming from a small chapter, Natalie prioritizes progress and growth and soon became her school's first state and national officer. Additionally, she has served as a two-term local chapter president and went on to serve a second term as a Wisconsin state officer. Natalie has competed at the national level in competitive events, increased her local chapter membership by over 200%, and has served on and chaired numerous councils. Her favorite leadership experiences within FBLA were when she planned, hosted and facilitated a regional conference for over 600 attendees and hosting workshops at the National Fall Leadership Conference and across Wisconsin.
Outside of FBLA, Natalie enjoys participating in other extracurriculars such as Student Council (where she has served several terms as Secretary and Treasurer), Science Olympiad, and Forensics, working as a barista at her local coffee shop, and spending time outdoors. Looking forward to all of the opportunities in store, Natalie is ecstatic for the year to come as one organization for service, education, and progress.
$i++ ?>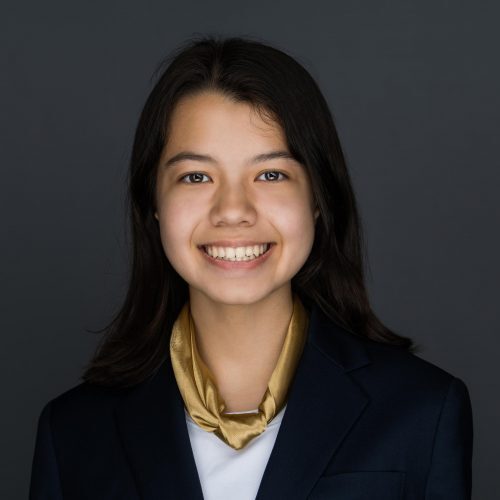 Deborah Jacklin
Southern Region Vice President
FBLA High School National Officer Team
Deborah Jacklin is a rising junior at Houston County High School. She began her FBLA journey in 6th grade, and through community service, networking at conferences, and finding success in competitive events, she quickly fell in love with this organization. Deborah's FBLA leadership experiences include serving as the Georgia Middle-Level State President, a Region 5 Officer, and she currently serves as the Georgia FBLA State Parliamentarian. At the local level, she has started or led community service initiatives for the homeless, prematurity awareness and the Humane Society. Deborah has also been very successful in competitive events, including her top 3 finish in ML-Critical Thinking at the National Leadership Conference. Her state awards include first in ML-Creed, ML-Invention Convention and ML- Critical Thinking. She has also placed at state in ML-Impromptu Speaking, Introduction to Parliamentary Procedure and Parliamentary Procedure. Her other FBLA awards include the Statesman Award and the Business Achievement Awards.
Outside of FBLA, Deborah is involved in the National Honor Society, BETA, marching band,and robotics. Her passions include reading, learning, debating, playing the flute and serving her community. Deborah is beyond excited to serve the FBLA community as the National Southern Region Vice President and directly impact FBLA to reach new heights!
$i++ ?>
Krisha Patel
Eastern Region Vice President
FBLA High School National Officer Team
Krisha Patel is a rising senior at Egg Harbor Township High School in New Jersey. Since she first joined this organization, Krisha has served as an advocate for students from her state and will continue to voice the opinions of members from her region. She previously served as the New Jersey FBLA Southern Region Vice President and is a 2-time National Council member. Krisha also hosted summits where she invited 25+ chapters to attend a day of leadership growth and was featured in local newspapers. She created multiple initiatives all aimed to help guide members throughout their FBLA careers and is currently serving as her local chapter president. In addition, she has placed in many state and national competitive events. Krisha has served on the national, state and local level and she is excited to continue her journey as Eastern Region Vice President!
Outside of FBLA, Krisha explores her passion for science as a NASA Intern and active science fair participant alongside her commitment to leadership and community service. In her free time, you can find Krisha conducting research or hitting the tennis courts. Krisha is beyond excited to kickstart this membership year and embark on this journey together!
$i++ ?>
Sophia Weber
Mountain Plains Region Vice President
FBLA High School National Officer Team
Sophia Weber is a junior at Herington High School in Kansas. She is an inspirational, driven and passionate leader who is excited to lead the Mountain Plains Region. During her years of service to FBLA, she has held leadership roles at the local, state and national levels. She has been the editor and the vice president of her local chapter. Sophia has served as the Executive Vice President of Kansas FBLA and she is currently serving as the President of Kansas FBLA. This past year, she got the opportunity to serve as the Executive Assistant on the National Mountain Plains Region Council. These positions have opened doors for her and encouraged her to push herself in pursuit of even bigger goals. As the Mountain Plains Region Vice President this year, she is ready to inspire greatness in members and push them to be the best leader they can. She has completed the Contributor, Leader and Advocate levels of the new Business Achievement Awards as well as the Future level of the previous Business Achievement Awards. She has placed in the top ten in four events at the state level and qualified for Nationals twice. Sophia wants to support, advocate, influence, and locate resources for members this year. She looks forward to creating relationships with all of you and she is excited to see all of you shine this year.
$i++ ?>
You must be logged in to post to the discussion